Aston Martin will be making its long-awaited return to Formula 1racing in more ways than one. The British marque has just announced that it will provide two models to serve as the official safety car and official medical car for F1.
The safety car will be none other than the stunning Aston Martin Vantage, with numerous upgrades for this specific task, along with the DBX SUV which will be the new F1 medical car. Both models will debut in Bahrain at the pre-season F1 test which will be held from 12 to 14 March.
This is the first time that Aston Martin cars will serve as the safety and medical F1 cars and take over from Mercedes-AMG in doing so.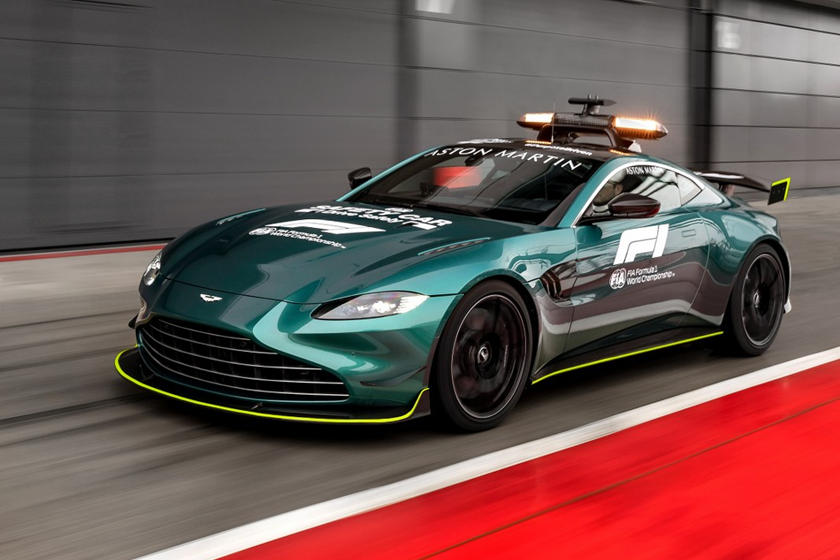 A pace-setting safety car needs to be quick, which is why this particular Vantage has had its output bumped up by 24 horsepower to 528 hp. The torque figure of 505 lb-ft remains the same but is now produced over a wider range than before.
Powered by this enhanced 4.0-liter twin-turbo V8, the Vantage safety car will be capable of reaching 60 mph in 3.5 seconds. The transmission has also been fettled for more precise shifts.
Just as important is the DBX official medical car, which hopefully won't have to be put into use to rescue drivers from horrific fireballs this season. Like the Vantage, it's finished in the same Racing Green paint.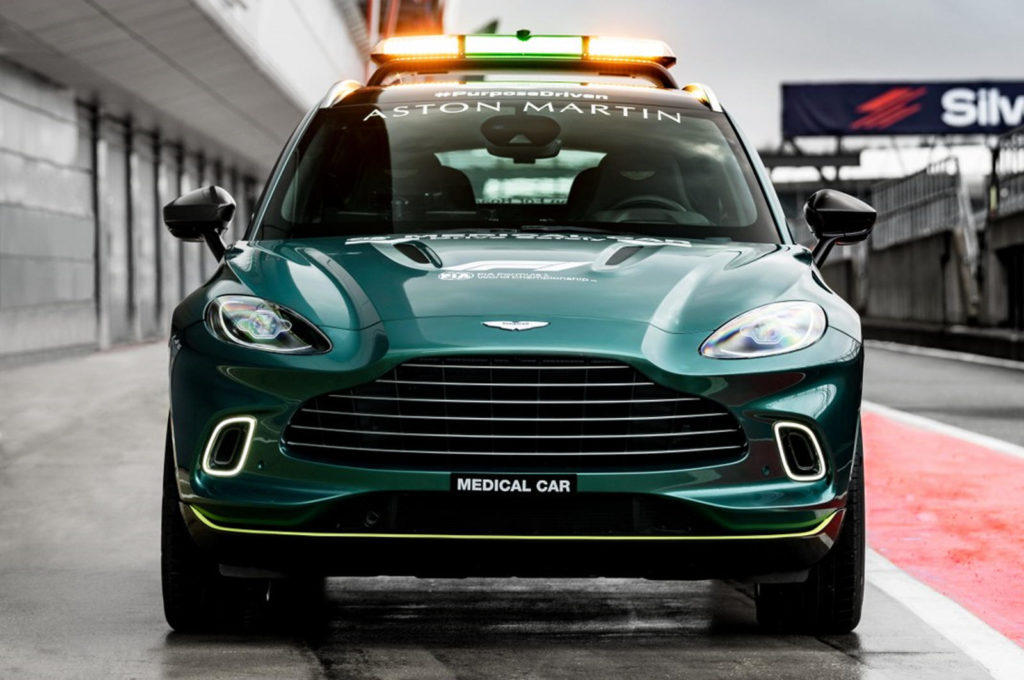 For its specific duties, this DBX comes with two fire extinguishers, a defibrillator, and even a burn kit. There is no center rear seat, but the four remaining seats are each sport buckets with a six-point safety harness. Aston Martin logged nearly 9,300 miles in both safety cars to ensure their durability. CEO of Aston Martin Lagonda, Tobias Moers, described the two vehicles taking on the roles of official safety and medical cars as "a proud moment for us all."