In light of Quartararo's second arm pump operation in three years, we delve into the issue faced by a lot of riders a little further
Arm pump: it's the most common issue faced by many modern motorcycle racers. Last weekend we saw Fabio Quartararo's (Monster Energy Yamaha MotoGP) Spanish GP dramatically unravel because of it, and its onset is something that can't really be explained. The Frenchman had no issues throughout the weekend, then all of a sudden on Sunday, the dreaded arm pump returned.
It's the second time in three years that Quartararo has had to undergo surgery on what is more technically more known as Chronic Exertional Compartment Syndrome. According to the Mayo Clinic, it's 'an exercise-induced muscle and nerve condition that causes pain, swelling and sometimes disability in the affected muscles of the legs or arms. Anyone can develop the condition, but it's more common in young adult runners and athletes who participate in activities that involve repetitive impact.' MotoGP™ riders, of course, fit perfectly into that bracket.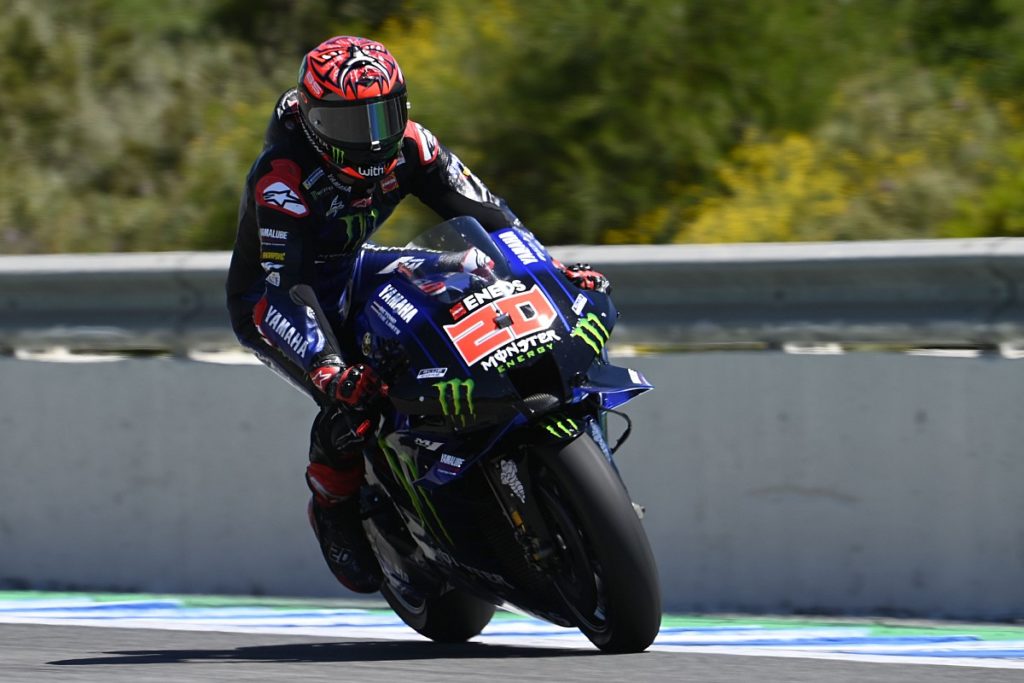 When you exercise, your muscles expand in volume. For MotoGP riders across all classes, the forearms are heavily worked throughout a race or practice session, but especially under braking. Arm pump occurs when the tissue that encases the muscle, the fascia, doesn't expand with the muscle. This causes severe pressure and pain, hence why Quartararo was lapping a couple of seconds slower than his potential in the latter half of Jerez's premier class encounter. The pain etched across his face from the onboard camera on the cool-down lap was clear to see.
El Diablo has since undergone surgery to try and fix the issue that also caused him issues in his 2019 rookie season in MotoGP™, and since then – until Sunday in Jerez – the arm pump issue hasn't resurfaced to such an extent.
Asked why some riders get arm pump and some don't – nine-time World Champion Valentino Rossi (Petronas Yamaha SRT), for example, has never had a severe issue with arm pump in his 26-year career – Quartararo didn't have an answer, and explained how 2020 saw very limited issues apart from Portimao.
"Honestly last year, Portimao, was really bad and this year was perfect. All the years I've been here in Jerez was good. Last year was not a problem and this year was just I was in the lead by one second and then I had no more power. I still fight for six more laps with the pain, to keep one second, but it was just impossible for me. No more power. It was dangerous for me to ride the half race but I didn't want to stop because I knew that maybe one or two points can be really important for the championship. So I gave it my all. Unfortunately, I had this issue.
"I don't know, honestly," continued Quartararo, confirming he has no idea why some riders get arm pump and others don't. "2020 was perfect, zero problems. 25 laps I was feeling good, I was no even a small pain and this year was the total opposite. I had to brake with four fingers and normally I brake with one. I couldn't go full gas on the straight. Apart from the last lap to try to take those few points that can maybe help at the end of the season. But no explanation. I'm training the same, I'm feeling even better on the bike and… I don't know."
2021 has also seen Jerez race winner Jack Miller (Ducati Lenovo Team) go under the knife for the same issue, in between the Grands Prix of Doha and Portugal. "It was quite clear after the scans that there was a lot of pressure in my right arm. On Tuesday (after the Doha GP) we got it done, I was straight out of hospital on Wednesday morning," said Miller ahead of the Portuguese GP. His crash in Portimao split the wound open, but there were no such issues in Jerez. Iker Lecuona (Tech3 KTM Factory Racing) has also undergone surgery for arm pump this year, he too in between the Doha and Portuguese GPs.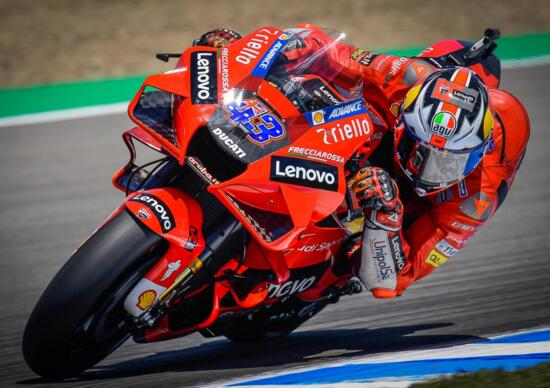 In the aftermath of Sunday's drama for Quartararo, some of his competitors shared their take on arm pump. Reigning World Champion Joan Mir (Team Suzuki Ecstar) admitted that he has been suffering from a little bit of arm pump, and the Spaniard has it at all tracks that are quite demanding.
"I have a little bit of arm pump. A little bit. When I try to over push, 25 laps here in Jerez, accelerating, braking, always this is difficult, it's really difficult. It's important to manage well also this situation. I cannot say more because I don't have that problem. If I had that problem I'd be more on form. I have it at tracks like this which are quite demanding. This was not the 1st time that it happened to Fabio, right?"
Aprilia Racing Team Gresini's Aleix Espargaro is another rider who has confirmed he's been suffering from a little bit of arm pump. The Spaniard could be the fourth MotoGP rider to undergo surgery for the issue in 2021, with the elder Espargaro brother verifying that he struggled with it in Jerez.
"The last laps of the race I suffered a little bit of right arm pump. I had no strength to brake hard. I suffer a lot on the right arm, so I lose a little bit of performance on the brakes," said Espargaro in his Sunday afternoon media debrief. "I don't think it's Jerez. I think the MotoGP's are every time faster, faster, faster. More downforce and more aerodynamics and more power. We are not machines like the bikes. We are humans. So I don't know how we can improve," continued the number 41, further explaining why he thinks arm pump occurs.
"I love the fitness. I love to train. I love to try different, new things to be more in shape, but I don't know what we can do to train this. I did operate more than ten years ago, but now I was talking with the doctor and maybe I have to do surgery again because it can be there is again the muscle block. So I will do some tests tomorrow or Tuesday, because sincerely today I suffered. It's not normal. I didn't suffer in Jerez in the past.
"So I think obviously we spent a lot of days in Qatar, then also Portimao was a very demanding circuit, now here. The race was close to twenty seconds faster than last year's race. It means because the bike's acceleration is just unbelievable. From one small corner to the other, you arrive to more than 200k per hour. So you have to handle it, and it's very difficult."
Espargaro was then asked if we're reaching the limits of the human body in MotoGP. He was quick to dismiss that theory, but Espargaro is curious as to why he's now starting to suffer from arm pump for the first time in his lengthy MotoGP career.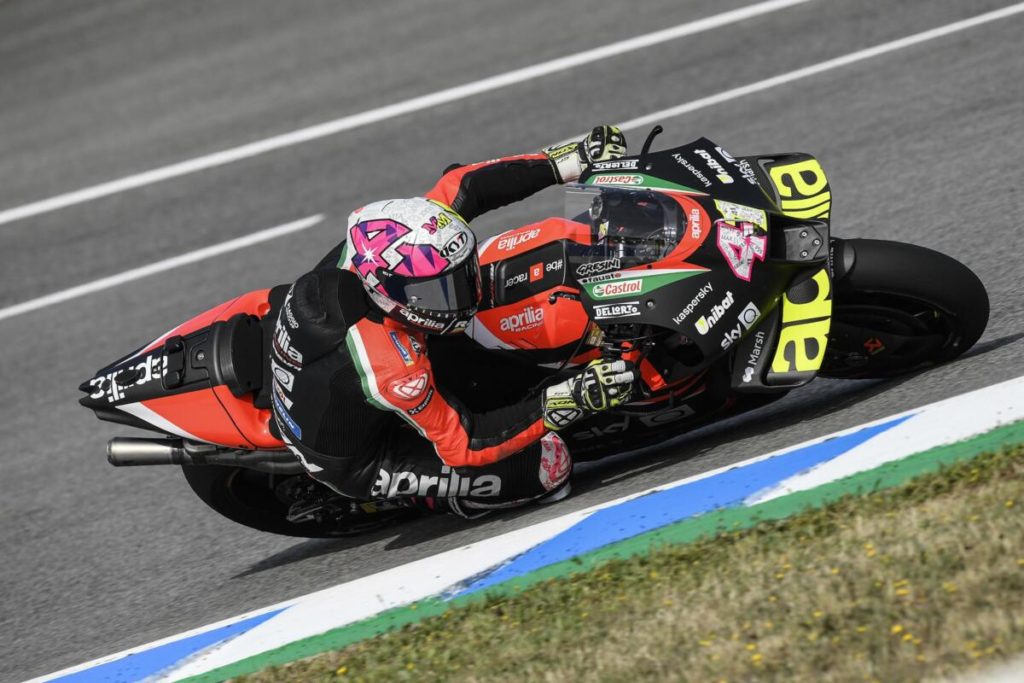 Miguel Oliveira (Red Bull KTM Factory Racing) spoke about having severe arm pump during his first Moto2 campaign in 2016, and the Portuguese star reiterates the point that there isn't a lot riders can do about preventing the issue.
"I don't know. I've had arm pump issues in the past. My first year of Moto2, I couldn't ride, I was just a passenger basically every race, every race track. So I got the surgery at the end of that season, and immediately when I jumped back on the bike, I felt like another rider. It's a very limiting factor to have arm pump, I don't know if there is anything really we can do about it.